Steel Twinz "Ladies In The Street" by Queen Rella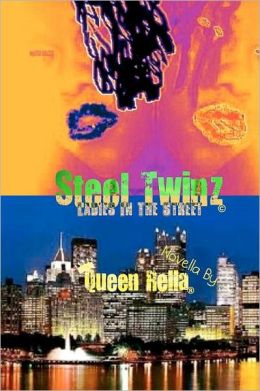 Born into the mean streets of Pittsburgh, PA Steel Twinz Cee & Gee work hard to move weight, and stack money to live the good life. Each Twin was born into the system and from the beginning all they had to rely on is each other! They built a strong unit, until Gee realized money is short, there's a break down in their command chain! Is their long time runnin' partna "GETTIN' HIGH OFF HIS OWN SUPPLY?" Together each Twin deals with, the street game, deceit and heartbreak in different ways. Each Twin is about their paper, proving over all that Females can be hustlers too! On every road there is always some mistakes made, and hard decisions come with the street game. ENEMIES are unknowingly formed, and the Twinz find themselves not just building a empire but ducking a evil spirit that calls him self LUCIFER. All this and new loves are on the horizon…bringing a steamy erotic element to the mix!! Steel Twinz "Ladies In The Street is a real live PAGE TURNER!
Get Steel Twinz "Ladies In The Street" Queen Rella and view all Urban Books at StreetFiction.org
Need help with your Book Proposal for your book pitch to publishers- UrbanFictionEditor.com can help you write your Book Proposal, Query Letter, Synopsis and more! Check out our new Book Review Services too!